We work to reduce stress and encourage wellbeing through on-site massage, complementary therapies and wellbeing workshops in the workplace.
discover more ways to wellbeing
discover more ways to wellbeing
For over 25 years we have been offering our iconic onsite massage in the workplace.
Our massage technique is:
Seated (performed on a specially designed ergonomic massage chair).
Fully clothed (no messy oils are used and clothes are kept on).
Designed to relax AND reenergise.
Portable, accessible and perfect for the workplace.
Massage is an excellent way to improve wellbeing and reduce stress.
Massage reduces the effects of the stress response in the body and mind, and releases feel good chemicals that revitalise us when we go back to work. Heart rate and blood pressure go down, as do levels of stress hormones such as cortisol. These effects are good for our health. Levels of dopamine, serotonin and oxytocin go up, which promote feelings of wellbeing, and the way the brain functions changes giving us greater clarity and effectiveness.
We believe that massage should not only be enjoyed in spas and on holiday (where you are already pretty relaxed), but in high-pressure environments, like the workplace and events.
We also provide workshops for the mind that give you the tools to be in control of your own mental wellbeing. Check out our minds@work page to get inspiration for your team.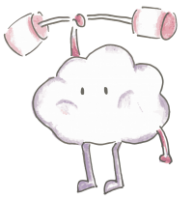 There were 11.7 million stress-related absences last year in the UK alone (HSE)
See how we can improve your workplace wellbeing